Live Feed



Springdale School District
14 days ago
UPDATE - NEW LOCATIONS ADDED: Lunches to go will be available for Springdale Public School students ages 18 and under Tuesday-Friday between 11:30 am and 12:30 pm at Hellstern, Sonora and Tyson Middle Schools and George, Parson Hills, Smith and Jones Elementary. Sacks will include breakfast for the following day.
In addition sack lunches, which will include breakfast for the following day, will be delivered Tuesday-Friday with deliveries beginning at 11 am. Please see the list of stops below.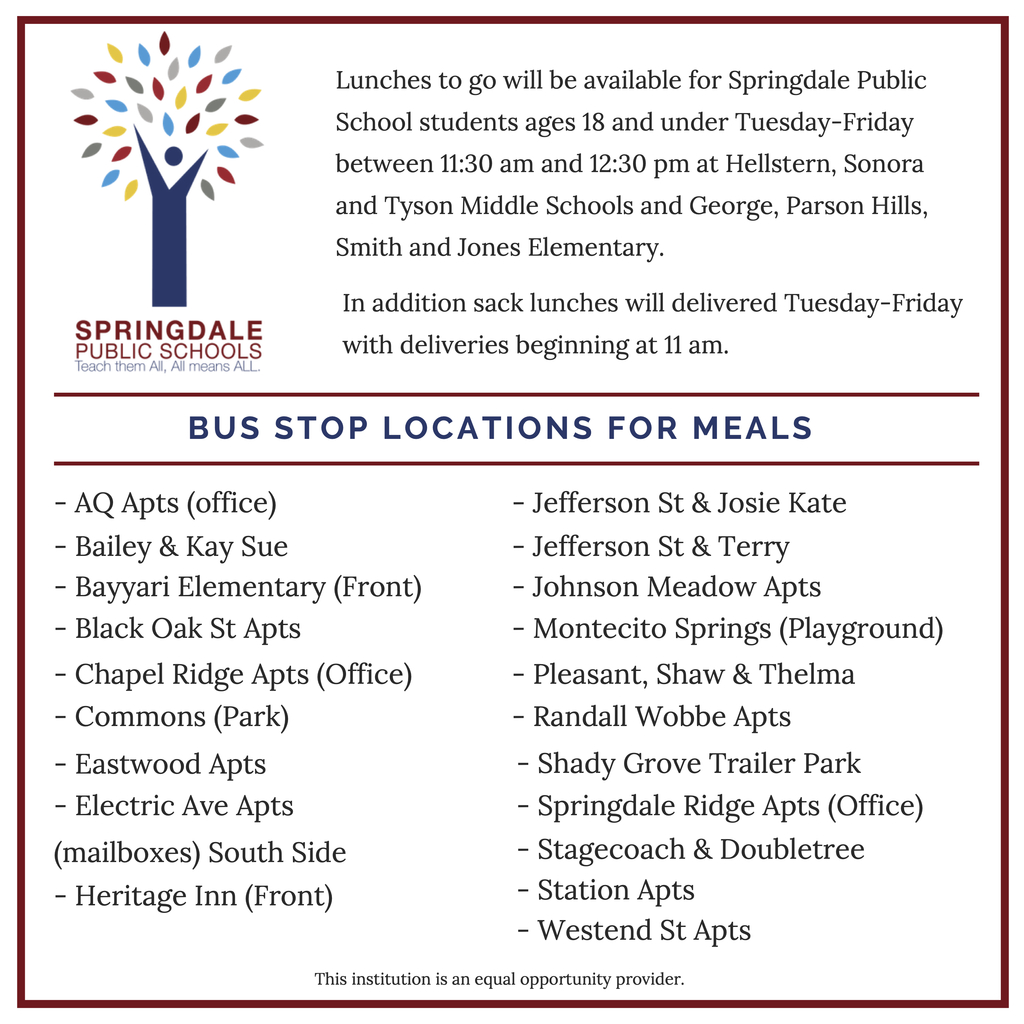 George Elementary
15 days ago
School is closed until March 30th. Watch for updates on our school district's Facebook page. Breakfast will be served this week from 7:15am to 10:00am. Lunch will be served from 11:00am to 12:30. Meals may be picked up behind the school in the circle driveway.
SEE ALL POSTS